Trowel Ready Mortar
Kerrigan Trowel Ready mortar is a pre-mixed ready-to-use mortar for use in block and brick laying applications. Kerrigan Trowel Ready Mortar is produced to a high level of quality control in our computerized wet batch plant and delivered to site in quantities which best suit the customer. The mortar will remain usable for up to 72 hours depending on customer requirements.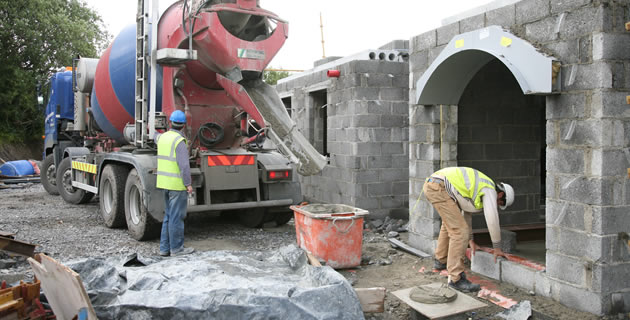 Benefits
Mortar is delivered ready-to-use leading to a reduction in labour and equipment costs.
As the mortar is produced in a computerized wet batch plant, the customer is guaranteed a consistent product.
The mortar is supplied with a high level of resistance to freeze/thaw and sulphate attack.
Mortar is subject to regular quality control testing.
The use of Kerrigan Trowel Ready Mortar will lead to greatly reduced material wastage on site.
All ingredients comply with international standards.
The option of an extended period of use (up to 72 hours) offers greater flexibility on-site.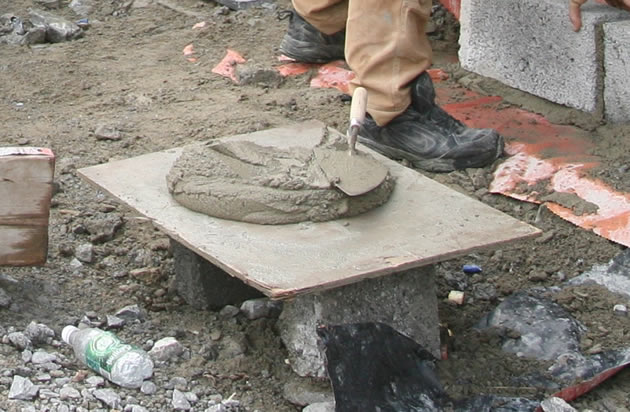 Service
Kerrigan Trowel Ready Mortar is available for delivery on a daily basis with delivery options available to suit small and large applications. By incorporating the required chemical admixtures, we can control the period of time which the mortar remains usable (up to 72 hours). The length of this period is an option for the customer.
Standards
The mortar is manufactured in accordance with EN 988-2.
Ingredients used in the mortar comply with the following standards:
Sand BS EN 13139:2002
Cement EN 197-1:2001
Admixtures EN 934-2 2001
Water BS 3148
Mortar Testing
All mortar testing is carried out in accordance with BS 4551:1980.
All cubes are stored in temperature controlled curing tanks at 20 degrees celcius.