Plant Hire
Kerrigan Quarries offers an extensive range of plant hire services including excavator hire, site clearance, haulage, rock breaking and demolition.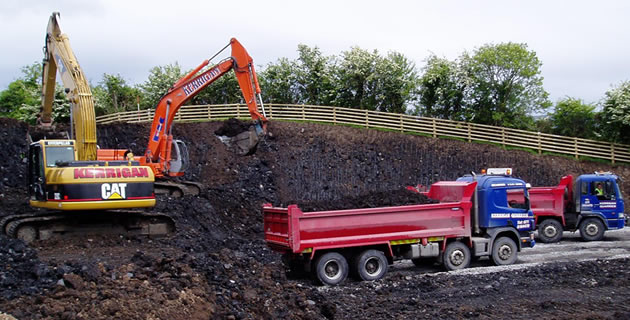 Excavator Hire
We have excavators available for hire ranging from 13 – 60 ton.
Rock Breaking
We have rock breakers available for hire with all our excavators ranging from 13 – 60 ton.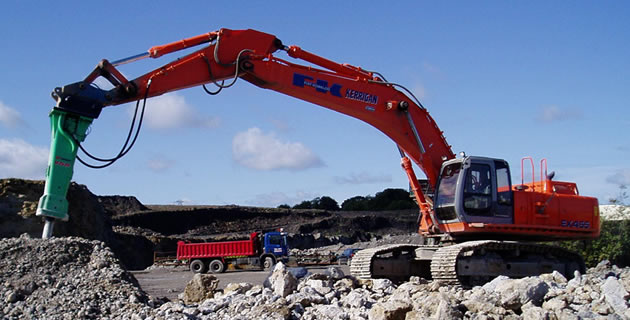 Haulage
Kerrigan Quarries have 13 tipper trucks available for hire. The fleet of trucks include 4 six wheelers and 9 eight wheelers.
Site Clearance
We offer a full site clearance service including site excavation, articulated dump truck hire and road transportation of excavated materials.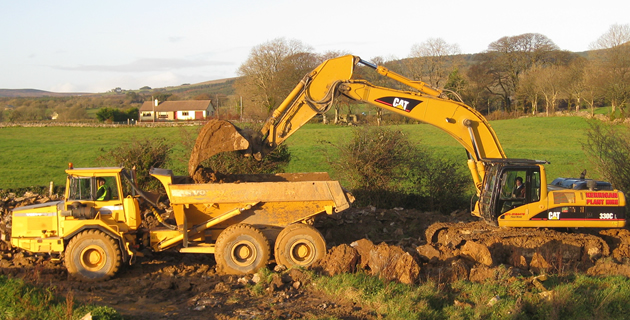 Demolition
The company which has a waste collection permit provides a demolition and site clearance service.